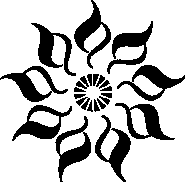 Council for the Parliament of the World's Religions
Post Office Box 1630
Chicago, Illinois 60690-1630

August 10, 1994
Board of Directors
Celebrating the Spirit: Towards a Global Ethic
As President of the Council for a Parliament of the World's Religions (CPWR), I am pleased to send our endorsement for Celebrating the Spirit: Towards a Global Ethic (CTS). We encourage your efforts to extend the work and spirit begun at the 1993 Parliament in Chicago by creating a new assembly of people convening in San Francisco in June of 1995.
As the UN honors its 50th anniversary next year, San Francisco offers a great opportunity to gather in spiritual service. President Clinton, Vice President Gore, Secretary Boutros Boutros Ghali, and hundreds of international leaders are planning to participate in the Interfaith Service on June 25th and the UN celebration the following day. Children, peace and the environment will be the focus of dozens of additional programs and events.
Your efforts to engage people from many organizations and areas of interest in discussions of Towards a Global Ethic will prove an important spiritual component of the celebration.
The CPWR heartily joins with CTS in extending the invitation to help create a powerful movement toward a global ethic for the world. With great joy, we send you our support and encourage all to share in this celebration of the spirit.
Sincerely,

Howard Sulkin
Chair, CPWR Board of Trustees
---
Back to the CTS Home Page