Here are awards that have been won by these pages

October 1996 Celtic Thistle Award. The Celtic Thistle awards excellence in web page design and graphics to sites that are dedicated to those things which are Celtic in nature.
---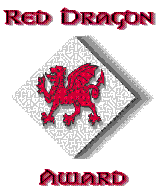 "I am very pleased to announce the Winter 1997 Red Dragon Award For Excellence in Websites dedicated to Celtic Themes (categories include culture, history and art) has been awarded to your Website!
Please accept my congratulations and sincere appreciation for your good efforts in Web design and content."
---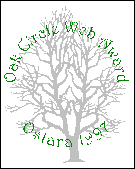 "Your site has been selected to receive the Oak Circle Web Award. Oak Circle Web Award - Ostara 1997"
---

"Congratulations! Your web site: CELTICA -- http://205.226.66.2/~rowanf/celtic.html has qualified to win the "Finn McCool" award, a new award honoring sites devoted to the preservation and enhancement of Celtic culture."
---

Our Webmaster has submitted your site for selection in Power Magazines Best of Web Award.
Your Citation -- "Celtica was not only a thourogh Celtic lore and information page, but boasts many other unique and useful links. Take your time with this one and enjoy the experiance"
---

"Recently we enjoyed a very pleasant visit to your web site! It is with great pride that we announce that your web site is a WINNER of our esteemed Majon Web Select "SEAL OF EXCELLENCE AWARD." (As mentioned in the Wall Street Journal.)"
---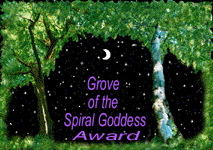 This is my comment on your incredible WebSites.
Congratulations! You have been awarded an Awards for excellence in Goddess and Pagan sites. If you choose to display the Award, a small gif is in the attached file.
Thank You for your amazing contribution to the Pagan community.
---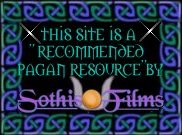 I am writing this letter to congratulate your site on being chosen as a "Recommended Resource Link" by Sothis*Films. We believe that your site has made a positive contribution to the online pagan community and we are very proud to include it in our listings. I am attaching your award graphic, which you may display on your site
---
Back to Celtica Index Page