Religious Perspectives on Sexual Inclusivity
Our goal is to be the premier source for reliable and up-to-date information and resources on LGBTQ issues and religion, including resources, such as articles, bibligraphies, sermons, and presentationsŃand look for much more.
Developing archives and encouraging historical study of lesbian, gay, bisexual and transgender (LGBT) religious movements.
Seeks to be inclusive of Transexuals, Intersexuals, Crossdressers, Transvestites, and all other Transgendered individuals however they may be defined.Also seeks to be inclusive of all spiritual traditionsand orientation -- while placing a particular emphasis on support and education within the Christian tradition and Christian communities.

United Methodists for Lesbian, Gay, Bisexual & Transgender Concerns is an independent voice of LGBT people and their allies who affirm full participation of all persons in the church and society and who relentlessly pursue policies and processes to that end. Together we proclaim a Gospel of respect, love, justice and mercy for all. Affirmation is an activist, not-for-profit organization with no official ties to The United Methodist Church.
They are working for the unconditional inclusion and full participation of lesbian and gay people in every facet of the Church's life throughout the Anglican Communion.
BMC supports all people as they seek to know God's will for their lives, including those open to same-sex relationships, those seeking a life of celibacy, and those exploring questions of sexual orientation. We also believe that God does celebrate the love shared in same-sex relationships.
A les-bi-gay Buddhist sangha in the Boston area with satellite groups in other East Coast cities.
Working for respect and justice for all gay, lesbian, bisexual, and transgender persons in the Catholic Church and the world through education, advocacy and support.
A North American Quaker faith community that affirms that of God in all people -- lesbian, gay, bisexual, heterosexual, transgendered, and transsexual.
Supports Buddhist practice in the Gay menÕs community. It is a forum that brings together the diverse Buddhist traditions to address the spiritual concerns of Gay men in the San Francisco Bay Area, the United States, and the world.
A witness of God's inclusive love to the Episcopal Church and the gay, lesbian, bisexual, and transgender community
MCC is a worldwide fellowship of Christian churches with special outreach to gay, lesbian, bisexual, transgendered people.
Seeking the full participation of lesbian, gay, bisexual and transgender people of faith in the life, ministry and witness of the Presbyterian Church (USA).
A website providing support, information and advocacy for gay, lesbian, bisexual, transgender and queer identified Baptists, their family and friends.
A National Catholic Gay/Lesbian/Bisexual/Transgender organization of people wearing Rainbow Sashes and Rainbow colors to publicly challenge the institutionalized homophobia of our Church. The site features news for the GLBT Catholic Community.
Provides sanctuary and support to gay, lesbian, bisexual, and transgender sisters and brothers and their family and friends.
Other Sites of General Interest:
A collection of adherent statistics and religious geography citations, references to published membership/adherent statistics and congregation statistics for over 3,000 religions, churches, denominations, religious bodies, faith groups, tribes, movements, ultimate concerns, etc.
The Cybermonks hope to bring to your Internet experience a few moments of peace, composure, and mental expansion - with a thought of the day, meditations and many other offerings.
a non-profit enterprise which aims to popularize Mahatma Gandhi's life and work and thus spread the ethics of nonviolence.
Photographs by an anthropologist specializing in the study of sacred sites and pilgrimage traditions around the world
Forum for the Equitable Representation of Religion in the Media and Academia hosted by McGill University, Montreal.
A variety of resources, Christian, Egyptian, Etruscan, etc.
Primary sacred times for world religions and links to world religion resources.
A diverse gathering of people and organizations dedicated to working for a world free of debt for billions of people.
This website explores mythic maps, i.e. belief structures, set of perceptions or ideas that help us make sense of that deep soulful realm where everyday experience and meaning coincide. It has a nice calendar on holidays from many faiths.
An interfaith site dedicated to promoting dialogue and a better understanding of the world's spiritual philosophies and traditons, their differences as well as the profound similarities at their core.
Promoting religious harmony by providing educational resources and information to promote a better awareness of the causes and consequences of inter-religious tensions and conflicts; and educating the public in the diverse nature of religious belief.
Interfaith Call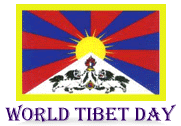 Pointers to Religious and Multifaith sites:
Multifaith and Religious Studies
Facets of Religion - a site of multifaith pointers.
Links to religions and spirituality.
Religion or spirituality links, browse by category or search for something in particular.
More than 400 pointers to various religious sites.
Steve Wright offers links to a number of religions and their corresponding texts.
Hosts a searchable database of over 1300 religious web sites on the Internet, tips on creating a church home page and more.
Pointers to multifaith resources.
Links, articles and sacred texts related to religion, cults, science, philosophy and occultism.

A Directory of Internet Resources for the Academic Study of Religion with lots of links to religious pages and more!
Pointers to useful places on the Web for beginning research on religious and theological questions.
Rice Universities poitners to religious texts and other resources.
Rutgers University index to religion-related webpages for the student.
Internet resources for the study and teaching of theology, primarily Christian.
A University of Virginia site dedicated to studying religious movements on the web and in the world, providing a foundation for understanding how religious groups emerge, grow, stagnate, reinvigorate themselves, and sometimes die.
Advancing knowledge and understanding of the varied roles that religious movements, institutions, and ideas play in the contemporary world, the Center publishes Religion in the News, a thrice-yearly magazine that covers media reporting of religion.
Info on Buddhism, Christianity, Hinduism, Islam, Judaism and Sikhism.
A selected listing of local and world-wide Internet sources for religion and philosophy.
Internet Resources in Religion and Theology links.
A guide to religious studies resources on the internet, by John L Gresham MLS PhD.
Romanian researchers and students studying and promoting interreligious and interfaith dialogue, especially among (but not restricted to) Judaism, Christianity, and Islam.
Seeking to promote a deeper understanding of how religion shapes the ideas and institutions of American society.
Developed at Harvard University to study and document the growing religious diversity of the United States, with a special view to its new immigrant religious communities.
A politically non-partisan research center at the University of Virginia, committed to addressing the complex relationship between religion and democratic culture.
A membership organization for scholars, church leaders, and others interested in systematic and/or scientific studies of religion. Publishes monographs and a journal.
The RRA encourages and communicates research across multiple themes and approaches in t he study of religion, including: new religious movements, dynamics of denominational and congregational growth, individual and organizational variations in beliefs and practices, relation between personal spirituality and institutional religious involvement, conflict within congregations and denominations, religious experience, ethnic religious groups, religion and family life, religion and political behavior, comparative analyses of religious behavior and institutions.

Christains and Muslims comparing the Q'uran and Bible for insight into God as Creator.
Links to Women's spirituality in all its forms: Jewish, Christian, Earth Religion, etc.
Religious News
An overview of American journalism's coverage of religion news and the Web resources that lead to and reinforce that coverage. Reviews and links to major metro dailies, denominational papers and more.
Links to news services carrying religion news.
A collection of Christian and religious news resources on the Web.
Links to religious news both interfaith and denominational.

Intelligent, objective coverage of all religions -- Judaism, Christianity, Islam, Asian religions and private spirituality. RNS also provides commentary from a diverse array of all points of the political and theological spectrum.
A global news service reporting on ecumenical developments and other news of the churches, and giving religious perspectives on news developments world-wide. sponsors of ENI, which is based at the Ecumenical Centre in Geneva, Switzerland, are the World Council of Churches, the Lutheran World Federation, the World Alliance of Reformed Churches, and the Conference of European Churches, which also have their headquarters at the Ecumenical Centre.
A site dedicated to providing positive news and views on spiritual, religious, and interfaith issues.
Designed to help editors, journalists and decision makers cover the religious dimension to news, Newsroom offers story leads, reports, analysis, commentary and local contacts drawn from a global network of news agencies, reporters and scholars.
A searchable data base of full text news releases and other information, including policy statements, from national and world faith groups. Pointers to participating groups (mostly Christian with one Jewish group).
Religious news and opinion from UPI.

Daily news from the Muslim world and an opportunity to interact on a new current affairs discussion board dedicated to bringing key items of news and related Islamic comment. Also featuring Islamic cultural articles and the monthly Khilafah Magazine.
News of the Anglican Communion worldwide.
News of the Orthodox Church, available on the web or via email.
Truthful, thoughtful, comprehensive, and accessible coverage of world news and culture along with commentary that places this coverage in the context of a Christian worldview and promotes critical and responsible engagement with the culture.
Stories from Punjab newspapers and other news of the Sikh world.
an independent network of collaborating Vaishnavas worldwide providing the world Vaishnava community with news and forums of communication.
Religion and spirituality news from around the world.

Provides a daily clipping service of religious news which includes descriptions of at least 4 or 5 articles -- sometimes 8 or 10 articles -- from newspapers in the United States and from some other English language newspapers.
Updates on discrimination cases, legislative alerts, calls for action and general comments about Pagan issues around the world on a daily basis.

Covers top stories in religion and ethics news -- focusing on important and significant events, controversies, people, and practices of all religions, all denominations, and all expressions of faith.
The dialogue this journal intends to inspire is that between faith and social responsibility, between the insight of the mystic and the action of the prophet and the integration of the masculine and feminine self in our human being.
The purpose of this podcast is to highlight the work of the global Interfaith Movement.
Interfaith/Multifaith Groups
International
Working to promote greater understanding between Jews and Christians and build support for Israel and other shared concerns.
United Religions wants to create a body that will be to the world's religions what the United Nations provides for the world's nations. United Religion's mission is to provide the world's religions with a conspicuous, permanent center where prayer and dialogue among the world's religions have the potential of resulting in a worldwide moral resolve in both word and action.
An independent organization created by and for young people with a profound belief in the power of youth to change the world. IFYC programs integrate intercultural encounter, social action and interfaith reflection.
A global interfaith organization devoted to creating the recognition of the Oness of all religions and faiths.
North American
NAINetwork is a non-profit association with a membership of more than 60 interfaith organizations and agencies throughout Canada and the United States.
Information on religious topics promoting tolerance and exposing misinformation.
Promotes scholarly communication between Christians and Jews.
A multi-racial, multi-faith national network of religious leaders and people of faith committed to equality and diversity. Our diverse faith traditions and shared religious values lead us to affirm and defend the equality of all people, regardless of religion, race, gender or sexual orientation. As people of faith, we actively oppose the manipulation of religion to promote exclusion and inequality.
Bringing together individuals for spiritual service, as well as cultural and educational exchange, following in the tradition of service and compassion as exemplified by Ma Jaya Sati Bhagavati.
Monthly online magazine and news of Interfaith coalitions combating the Radical Religious RIght.
A multifaith project in the San Francisco Bay Area.
This organization provides a religious, cultural, social and educational context for interfaith families (primarily Christian/Jewish).
An alternative spiritual community of worship, celebration, healing, and service located in New York City.
A Philadelphia area Interfaith group dedicated to bringing varied religious views on social issues before the public.
Articles about Jews and Christians working together and links to organizations promoting such relationships. Site in both English and German.
European
Education for interreligious understanding and fostering cooperation and tolerance amongst religions.
A London-based group dedicated to bringing people of different Faiths together.
Working to build good relations between the communities of all the major faiths in Britain: Baha'i; Buddhist; Christian; Hindu; Jain; Jewish; Muslim; Sikh; and Zoroastrian.
Information about the 9 major Religions in the UK. Both free and subscriber services.
GMFF brings together the diverse faiths and religious denominations present in the London Borough of Greenwich and offers information on local events and places of worship for all faiths.
Multifaith Conferences
The Ecumenicon Conference is a conference dedicated to interfaith dialogue, ritual, and spiritual growth.
An annual conference for Teaching, Ritual, and Community, with teachers from many esoteric traditions held in New York State in January.
Multifaith Anthologies and Religious Text Archives
Anthology for global interfaith community, created for the Parliament of the World's Religions in 1993.
A comparative anthology of sacred texts, edited by Dr. Andrew Wilson.
This site is intended to be a freely available archive of significant primary texts relating to religion and mythology. Texts are presented in English translation and, in some cases, in the original language.
English language Bibles, Book of Mormon and Qu'ran at Electronic Text Center, University of Virginia Library. See the main page for other language options.
Nature and Magical Religions

More extensive listings can be found at the NCLC COG pages
General Pagan pointers
Frequently Asked Questions from alt.pagan.
Gatherings, Student groups and general resources.
Another excellent collection of links - arranged by sites, groups, events, journals and more.
Pagan & Magick Announcements and News based in Wyoming, but covering a much wider area.
A directory page that provides a link, a review and an e-mail contact (where available). Unique and quite interesting.
A meeting place between the Worlds - lots of pointers.
UK, European and worldwide Paganism resource. Articles from Pagan Dawn, the PF magazine.
More than 400 pointers to various religious sites - heavy on Pagan/Occult.
Resources for Earth Religions.
Paganism describes a group of contemporary religions based on a reverence for nature. These faiths draw on the traditional religions of indigenous peoples throughout the world.
Wicca and Witchcraft
Covenant of the Goddess, National Home Page. Info on CoG's annual festival, interfaith outreach efforts, local councils and Witchcraft in general.
Information on the collective and upcoming Bay Area events.
A proactive educational network dedicated to correcting misinformation about Witches and Witchcraft.

Frequently Asked Questions from alt.religion.wicca
An essay from A SourceBook for Earth's Community of Religions.
Asatru and Norse-Paganism
A religious organization dedicated to practicing and spreading Asatru. This site has two online magazines and extensive archival material.
An association of Asatruar to facilitate networking, sharing of resources, developing educational material and programs, fostering cooperation and the promotion of Asatru.
Information and ritual from the Raven Kindred.
The official Ring of Troth Home Page
Promoting the reestablishment of the Old Religions of Northern and Central Heathen Europe.
Druids
Basic info on Ar n'Draiocht Fein, a branch of Neo-Pagan Druidism.
A Guide to the Druids and Celtic mysticism.
The Henge provides information on Keltrian Druidism, a Neo-Pagan Celtic Earth-based religion.
Basic information on the Order.
Wide-ranging collection of links to diverse Druid groups.
Celtic Revivalists
Info on Celticism, it's beliefs, practices, and history, plus prayers in Gaelic and English.
Gaelige Traditionalist Tribal Resource & Mail List Page. Lyrical and beautiful introduction to the owner's tribe. Netscape and a fast line a must! Straight to the library
for Gaelic philosophy and such.
The home of of the IMBAS list and archive of Celtic reconstructionist information.
The home page of the Nemeton list and Celtic Reconstructionism.
Searles O'Dubhain offers explanations of Celtic Gods, Hallows, divination and more. Trailstalker presents the Kitchen Witch Inn with lots of resources for families.
Cathbad has links to Celtic resources and offers his own "best of" collections from Nemeton-L and IMBAS.
Church of All Worlds
Magic(k)al Religions
Thelemic Magickal order offers a variety of resources.
Ander's Magick page. If you have trouble reaching it try Index page and that should get you there.
A Western Esoteric Order following practices arising from the Hermetic Order of the Golden Dawn.
Egyptian/Khemetic and Levantine Paganism
Tribal, Aboriginal, Indigenous and Paleo-Pagan Religions
Native American Religions
Huna and Pacific Island Religions
Emphasizing the Huna healing tradition. General information on the Huna worldview and religion.
Dedicated to psychic development, subtle energy research and social or geographical mysteries of Huna.
African and Afro-Diasporic Religions
Shinto
Eastern Religion Sites
Buddhism
Mahayana Buddhism
Shin Buddhism
Theravada Buddhism
Tibetan Schools

Vajrayana Buddhism
Zen/Chan/Son Buddhism
Hinduism
Sikhism
Jainism
Taoism
Religions of the Book
Baha'i
Christianity
General Sites:
Denominational Sites:
Anglican/Episcopal
Assemblies of God
Baptist
Celtic
Church of Jesus Christ of Latter-day Saints
Evangelical
Lutheran
Methodist
Orthodox
Presbyterian
Roman Catholic
Rosicrucian
Methodist
Judaism
Society of Friends/Quakers
Scientology
Unitarian Universalists